We just got a new display of Madeira Aerolock serger thread delivered to the store.  We assembled it ourselves- isn't it pretty?
As many of our current customers know, we have sold a couple of brands of serger thread in the   past that were not Madeira.  Why did we make the switch?  It was easy, really- value and quality!
Bottom line, we will not put cheap serger thread in our sergers.  So, we're always looking for quality thread that's affordable.  The last two brands we were selling just about doubled in price in the last couple years, so when Tacony Corp (Baby Lock's parent company) introduced the Aerolock thread at training a couple months ago, we were elated!
It's smooth, lint free and colorful!  It's also very inexpensive!  At Zede's, we sell this thread for $5.99/spool.  That's in comparison to the $8 or $9 thread that we were carrying before.  But make no mistake, we do not sacrifice quality for price.
Think about it, you bought a really nice (probably pretty expensive) serger…don't put cheap thread in it!  Cheap thread is usually full of lint, which also means it's full of glue.  Why would you want to run that crap through your nice machine?   Cheap thread can also create bad stitches- so beware the $1/spool cones that may tempt your pocketbook now- you'll be regretting it when you have to bring in your machine for service before it's due.
Anyway, what do you get for reading that rant?  Information on a sale, of course!
Watch this video to find out how you can stock up on this serger thread for less!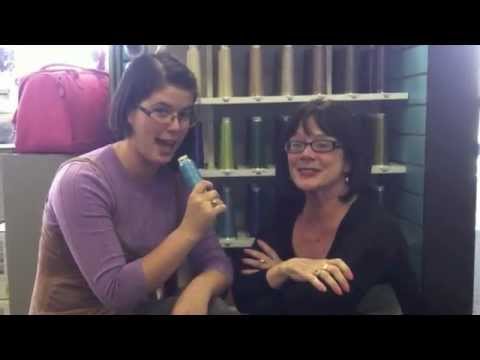 The sale is on April 12th-14th.  See you soon!